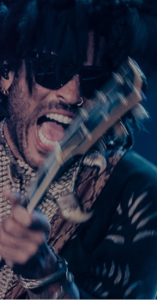 A week ago (already!) I had the pleasure of representing the M3UA at this year's Inforum event in Washington. If you didn't get to go, did you miss anything? The answer is of course a resounding "yes".
It wasn't the Customer Appreciation Event where attendees rocked out to the sound of Lenny Kravitz. It wasn't the chance to sneak briefly away from the conference to see the USA's iconic White House or the Lincoln Memorial. It was seeing how M3 has evolved and is thriving alongside Infor's impressive portfolio of solutions. Events like these are full of opportunities to build and reinforce relationships, gather information, gain insight and make new discoveries.
I'm an old Intentian, a Lawsonian. Like many M3UA members, my first exposure to M3 was Movex RPG. I joined Intentia just as Movex NextGen was being launched. Incredibly I find myself back in the M3 family as we're going through a similarly dramatic shift. This time it's not RPG to Java, it's on-premise to cloud. So of course Inforum this year was all about Infor CloudSuites. I have a lot of catching up to do, things have moved on while I've been away!
What did I learn and what might you have missed? Here are just five (5) of my takeaways: (1) M3 is still in safe hands. (2) M3 in the cloud is the future; (3) M3 isn't just M3 any more; (4) InforOS is the key to the kingdom, and (this is the big one); (5) Everyone needs to change.
Before I get to number (5), a quick explanation of (1) to (4).
It was great to see so many knowledgeable and experienced individuals whose entire focus is M3. Many of them familiar to me (and probably all M3 Users) but also plenty of new talented individuals building the future of M3.
Infor have made no secret of the fact that their future, and the future of their products, is cloud based.
Infor Cloud Suites are so much more than their core ERP components like M3, they are an expanding integration of business applications but you shouldn't forget the increasingly important service offerings.
The service offering is at the core of Infor CloudSuite solutions and the foundations are provided by common Infor technologies now known as InforOS.
Forgive me if some of that was obvious to you. So what's the big lesson (5)?
Companies using M3 now face a decision. Not "on-premise or cloud"? Just "cloud now, or cloud later"?. We as a User Association are here to help you explore your options and plan for your future. We can't make decisions for you, but we can give you the opportunity to discover the facts that will help you make the right decision for yourself.
The annual M3UA Benelux Conference may not be as big as Inforum (there were 250+ M3 Users representing 125+ Companies from 20+ countries), it may not have Lenny Kravitz to entertain you, but it does have the support and participation of many of the same experts who were present at Inforum.
Benelux 2018 is your opportunity to hear about plans for M3 and the cloud. You'll hear from product and service providers, you'll get to ask questions and discover answers. You'll get to hear from other M3 Users facing the same choices and most importantly, you'll be able to ask for advice and guidance if you need it.
There are some things you can read in a brochure or on a web page. There are other things you won't hear unless you engage in a conversation with experts. These are the snippets of information and insight that make your decisions and your choices clear. The experience and knowledge shared by other participants in presentations, during coffee breaks or over cocktails. These are what make events like Inforum, and the M3UA's conferences so valuable.
To make the point, here are two final "golden nuggets" I picked up in conversation with key individuals in the world of M3:
"We're not saying you shouldn't write your own modified code, just that you need to do it differently" (Come and see "Extending, tailoring and personalising M3 with Infor OS" at M3UA Benelux18 to find out what it means).
"M3 13.4 is the place to be if you are on-premise. It's the same as M3 CloudSuite (for now), the difference is you do the hard part of providing a service for your users yourself" (Come and see the "Infor M3 Roadmap Update" at M3UA Benelux18 to find out more).
Stay informed, build knowledge and experience faster. Plan your future, explore your options, ask the experts. Come to the M3UA Annual Benelux Conference in Eindhoven on 22nd November.