COVID19 and the M3UA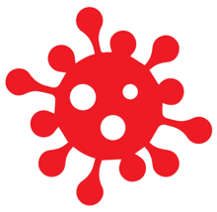 These are unusual and challenging times, we are all learning to live and work differently in the 'New Normal' created by the global COVID-19 pandemic. Hopefully you are all managing to stay safe and still successfully navigate your new world, both at home and at work.
Every business has been affected by changes to working practices and processes, new regulations and controls, or disruptions to their markets and supply-chains. Many of our member organisations have continued to work throughout the lockdown, with staff working remotely or by adopting the now familiar social distancing policies.
For the M3 User Association the effects have been very specific. Almost all M3UA activity is virtual and has continued throughout lock-down, but the most visible and valuable elements of membership are our Annual Conferences which have had to be postponed. Despite this, we continue to seek ways to fulfil our mission:
To help our members acquire M3 knowledge and experience faster than they could do alone, and to consolidate their opinions to influence the future of M3 and associated products and services. 
M3UA UK Conference 
It is unfortunate that the highlights of our year as a community, our Conferences, are the one thing we are unable to enjoy as a result of the COVID-19 pandemic. All our planned conference activity in 2020 has been postponed until 2021.
Our primary concern in deciding to postpone the 2020 conferences has been to protect the safety and well-being of our members, speakers, sponsors and staff. It is also imperative that we invest our limited resources wisely, protecting the future of the M3UA and ensuring we can continue to serve our Members.

The confirmed date for the UK Conference is the 27th and 28th April 2021, taking place at the Radisson Blu Hotel, Manchester Airport. The UK Conference will be preceded by an M3 training session, free for M3UA Members, on the 26th April. Dates for the Benelux Conference will be announced in due course.
All existing registrations for the conference will be valid for the new date. You do not need to do anything. If you haven't registered yet, click the Conference banner above.
You can also leave us your suggestions for the agenda using our "Contact Us" page, or volunteer to present a case story on our "Share Your Knowledge" page.
Special Interest Group (SIG) Meetings
Lockdown hasn't affected our ability to hold Special Interest Group meetings as almost all are held remotely. All virtual SIG sessions are recorded and posted on the M3UA website along with copies of presentation materials so they are available to members whenever they need them.
Members can browse past events on the M3UA events page by using the date filters to check back in time. Recent activity focussed on the capabilities and expertise of our Vendor Members, companies providing products and/or service to the M3 community. Members can review these sessions by clicking the banner below.
As many organisations are facing new and unexpected challenges as a result of the COVID-19 pandemic, we are currently running a series of SIG sessions to help "Navigating the New Normal".
The first of these looked at how Product Lifecycle Management has been affected, the second will explore whether M3 alone, or in combination with a Workflow solution can manage enforced changes to business process. Click the banner below to register:

M3UA Membership and Committee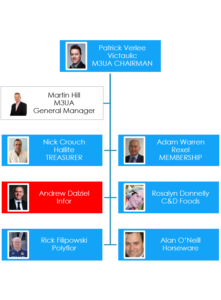 The M3UA exists to help companies using M3. It's strategy, mission, vision and direction is overseen by a Steering Committee of elected Member representatives headed by a Chairman. Day-to-day management and administration of the M3UA and it's activities is performed by the General Manager and supporting Member Services team.
We are currently seeking User Member representatives to join the Steering Committee and assist in the development of M3UA. No experience necessary, just a willingness to invest a small amount of time along with other like-minded committee members.
If you'd like to find out more about what's involved, please contact Martin Hill (General Manager): [email protected]
M3UA Members Survey
As part of our commitment to continuously increase the value our members gain from their participation in the M3UA, we need to know more about them. That's why we will be asking every User Member to complete a short survey in 2020.
Understanding the profiles of our User Members will help us deliver more appropriate content and give us the opportunity to connect those who have similar profiles.
All information gathered will be completely confidential, the M3UA will use the information only for the purposes stated and we will not share or publish any individual member details.
The survey should take no more than 10 minutes to complete so feel free to submit your responses online here. If you'd rather wait for us to call you, it might help to read through the questions beforehand.
Member News

Pork Farms Ltd. (part of the Addo Food Group) have recently rejoined the M3UA.

TouchPath, a provider of Warehouse and Inventory Management Solutions has joined our community of Vendor Members.

Maximum Solution Consulting (MSC) bring a wealth of M3 consulting experience and a few familiar faces to the M3UA.
Not an M3UA member yet?