UK Lockdown Ending – What Changes?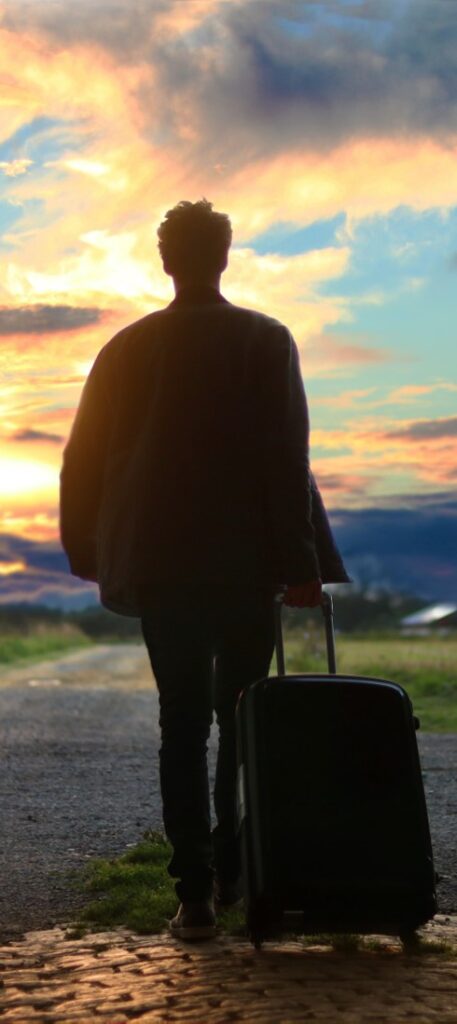 As lockdown in the UK promises to end in Spring 2021, after months of restrictions resulting in a huge shift in working practices across the globe, what's going to change?
For the M3UA the focus on virtual events will continue, but the opportunity for members to travel and to meet face-to-face means that 2021 should see the return of the M3UA conferences.
In addition to the content driven events, our SIGs and Conferences, we'd also like to take the opportunity to get together at social and networking events for our members. The success of the Virtual Hangout sessions demonstrates how much value there is in connecting with other Members on a more personal level so we're hopeful that you will actively support these initiatives.
How would you like to meet? Members Dinners? Golf outings? Local drinks evenings? Member Site Visits? Let us know, we're ready to escape the home-office and hit the road…
Not ready to travel? Why not join your fellow M3 Users at our next Virtual Hangout on April 4th. No fixed agenda, listen, learn and share from your peers and community experts.
Read on to hear more about M3UA activity, M3 Enhancement Request deadlines, M3 roadmap news, member news and more…
M3UA Events Schedule

SIG Meetings On-Demand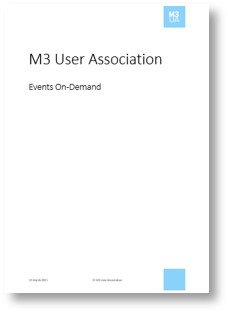 Lockdown hasn't affected our ability to hold virtual Special Interest Group (SIG) meetings, they are all recorded and available to members on-demand on the M3UA website along with copies of presentation materials.
Download the M3UA Events back catalogue and share it with your colleagues, there's a wealth of information and M3 related knowledge just a click away…
Members can apply for M3UA website credentials here.
M3 Enhancement Request Deadlines 2021
Infor's annual review and prioritisation cycle for Enhancement Requests (ER's) is coming to a close. If you have an Enhancement you'd like to see in M3, now is the time to register it and ensure you have enough endorsements from fellow M3 user to get it considered for development.
The qualification deadline for this year's endorsed ER shortlist is May 31st. M3 customers will then be asked to vote for their top 10 before June 30th
A summary of the process you need to follow is below:
Register your ER in Infor's Enhancement Request System (ERS).
Socialise your ER with other M3 users to gain their endorsement.
Accumulate 10 or more 'Endorsements' from other M3 Users.
Vote for your top 10 ER's in the Prioritization process.
You can find lots of hints and tips regarding this process in this M3UA Members News post from June 2020.
Members can apply for M3UA website credentials here.
M3 On-Premise and Cloud Versions to Converge
The Infor M3 Product Management team recently gave the Global Association of M3 User Groups (GAM3) an update regarding the roadmap for Infor M3.
Due to the nature of this information, and because Infor are always keen to emphasise that plans are subject to change, a summary of the update has been created as a Members News post on the M3UA website.
Members can apply for M3UA website credentials here.
M3UA Social Connections
The M3UA exists to help it's members gain knowledge and experience of all aspects of the Infor M3 ERP solution faster than they could do alone. All versions, all platforms, all industries, everything.
The source of this knowledge and experience is our network. The more people we are connected to, the more collective knowledge and experience we all have to draw on.
The M3UA promotes all of it's activities by eMail, to people we know, and on social media to anyone who is interested. The broader this reach, the larger our network grows.
To help, just 'Like' or 'Share' our LinkedIn posts. That's all we ask. To make sure you see our posts, just 'Follow' the M3UA.
Member News
New Members since our last update:

ALPMA produces machines and installations for the dairy and food industry.

Ambu produces single-use endoscopy solutions, diagnostic and life-supporting equipment.

Finnit is a consultancy firm specialized in ERP implementation with a specilization in Infor M3.

Kleemann is one of the major lift companies in the European and global market, producing all types of elevators.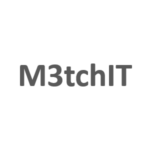 M3tchIT is a service provider with extensive experience in implementing ERP software with a focus on Infor M3.

Maxava is a provider of monitoring, high availability, and disaster recovery software and service solutions for the IBM i platform.
JOIN THE M3UA: https://m3ua.org.uk/get-involved/joining-m3ua/