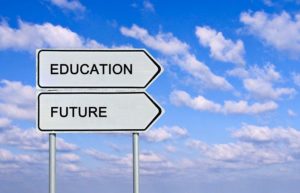 This is the first of a New programme of Webinars, SIG's & FIG's plus M3UA 'Theme Days'. The aim is to build up the programme so there is an event each month, sometimes more, with (maybe) less over the summer holiday period. The programme is best driven by the members, then I know we are covering your areas of interest. Please send me your ideas, thoughts or a (even) an invite for members to join you, at your workplace, for a meeting and tour !
First Webinar details …
Date: 16 June 2017
Time: 15:00 UK Time (16:00 CET), 1 hour to allow time for Q&A
What: Infor Education Alliance Program
Where: Webinar – to Register – <click here>
Who: Presented by Mark Stewart (LinkedIn) – Director of Infor's Education Alliance Program EMEA
For: All M3UA Members and colleagues
Summary
Infor is an enterprise software provider and technology partner to over 90,000 organisations worldwide. Our software is built and designed for industries, providing complete suites for businesses. Infor Education Alliance Program offers Academic Institutions access to this software and training programs to develop Student Industry Skills and Career placement opportunities.
Mark Stewart gave a presentation at the recent M3UA UK Conference, if you were unable to attend, want to know more or have some questions this session is for you. If you cannot wait and want to know more information on Infor's Education Alliance Programme, <click here> now.
To Register
Want to know more ? Register for this Webinar – take this link and click the word 'Register'. Then enter your name and email address, you will receive a confirmation email followed by the WebEx details on how to join the session.
Mark Stewart – Biography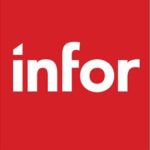 As Director of Infor's Education Alliance Program EMEA, Mark is responsible for managing and developing Education Alliances with Universities, Associations and Government bodies across EMEA. Mark joined Infor in September 2016, and has worked within Education for 10 years and the broader Technology Sector for over 25 years. In that time, he has driven development of new technology solutions in Public Sector, Commercial and Online Markets, as well as providing Thought Leadership and Sponsorship on government and industry programs.
Mark has had a variety of roles over this time, his roots and passion are in technology and the way it can impact and shape how we work and more importantly learn today and tomorrow.
Out of work Mark is married with two children and lives in South Oxfordshire