The 2019 M3UA UK Conference is now over. Those that attended have given it a unanimous 'thumbs-up'. We will be collating more structured feedback in the next week or so, but the event was definitely received well by both members, sponsors and guests. Take a look at the image gallery here. For those of you that didn't get to attend, read on to get a quick overview of the highlights.
M3UA AGM
The conference was preceded by the M3UA AGM 2019 at which three motions were passed by the voting members present: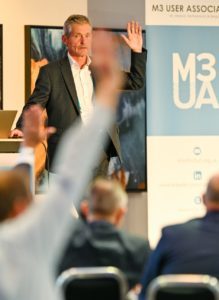 1. Election of the Committee
Following the resignation of three committee members including John Leenders (BDR Thermea), Paul Mosley (Finsbury Food Group) and M3UA Chairman Robin Irvine (ABP Group), all of whom have moved on from their M3 focused roles in User Member companies, the members present voted unanimously in favour of re-electing remaining committee members and of appointing Richard to the committee.
It was then announced that having already considered the need to replace Robin Irvine as chairman as per the M3UA constitution, the committee had agreed to appoint Patrick Verlee (Victualic) as his successor. The current committee members of the M3UA are now as follows:
Patrick Verlee (IT Director, Victaulic): Chairman
Martin Hill (General Manager, M3UA)
Andrew Dalziel (Sr. Director Industry Strategy, Infor)
Nick Crouch (ERP Implementation Mgr, Hallite Seals)
Rosalyn Donnelly (Head of IT, C&D Foods)
Rick Filipowski (Business Systems Analyst, Polyflor)
Richard Harris (IT Director, Northgate)
Alan O'Neill (IT Manager, Horseware)
Adam Warren (Systems Manager, Rexel)
2. Changes to the M3UA Constitution
A proposed change to the constitution of the M3UA (notified to members in advance as required by the constitution itself) which builds more structure into the roles and responsibilities of the committee was described in overview and passed unanimously. The revised constitution will take immediate effect.
3. Annual Membership Fees
A proposed increase to the annual membership subscription, for those paying in sterling only, from £500+VAT per annum to £600+VAT per annum. This is the first increase in any membership fees since their introduction in 2004 and will start to redress the balance between fees paid in pounds sterling and those paid in Euros (€750). This increase will take effect at the start of the M3UA's next financial year, 1st July 2019.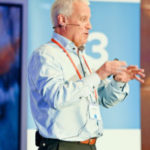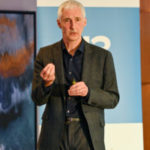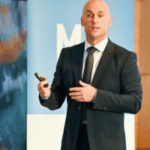 M3UA Presentations
Members will be very aware of the large number of expert presenters at the conference this year, we were also honoured to be joined by a number of excellent Keynote speakers from Infor who were able to provide insight into Infor's business strategy and performance, development plans, and future vision for both M3 and associated products. Our thanks go to Simon Niesler (SVP & GM Europe West, Infor), Henrik Billgren (SVP Product Development, Infor), Andrew Kinder (VP Industry Strategy, Infor) and Ole Rasmussen (VP Product Management, Infor).
Attendees also heard keynote presentations from our Diamond sponsor, Columbus, and from our Gold sponsors Avaap and Leanswift. The main body of the conference was of course the breakout sessions where topics ranged from functional to technical, and from case stories to product demonstrations and workshops.
Presentations will be posted in the Conference Presentation gallery here (accessible by M3UA members only).